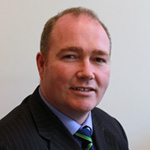 T: 0845 2700345
M: 07818 078260
E: gary@m3cf.co.uk
VCard: Download VCard
Gary Hyem
Partner
Having spent the last 17 years in Lead Advisory and Venture Capital markets, including five years as a Venture Capitalist, Gary has valuable experience in raising finance for businesses, working with management teams on MBO's and MBI's, as well as buying and selling companies from £1m to £100m+ and in numerous sectors both as an adviser and a principal.
Gary started his Corporate Finance career with PricewaterhouseCoopers in 1994 having previously spent six years with Arthur Andersen and spending two periods on secondment in industry with Lycett Industries and Levi Strauss. At PwC he worked across the Midlands as a lead adviser advising management teams and corporates on a wide variety of corporate finance transactions.
Gary then spent three years as Director of Ernst & Young's Private Equity Lead Advisory team across the Midlands managing a team of 15 advisers before joining Baring English Growth Fund as a Partner in March 2002. During his time at BEGF Gary led a number of investments for the mid-market Private Equity House, including Sinclair Animal & Household Care and JC Payne.
After BEGF, Gary became a Director with Clearwater Corporate Finance, a lead advisory boutique, before joining M3 in February 2009 to set up the new Midlands office.